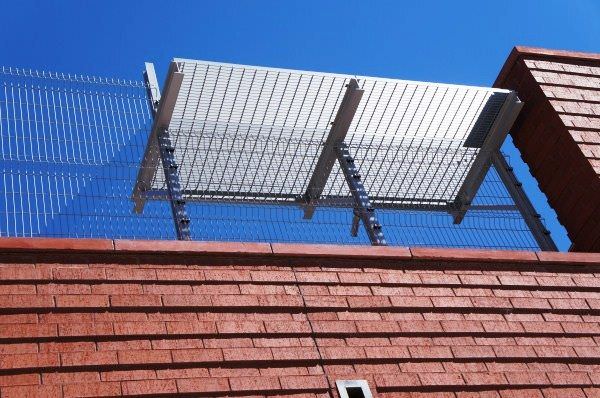 ALUMINUM SUNSHADE
Project Type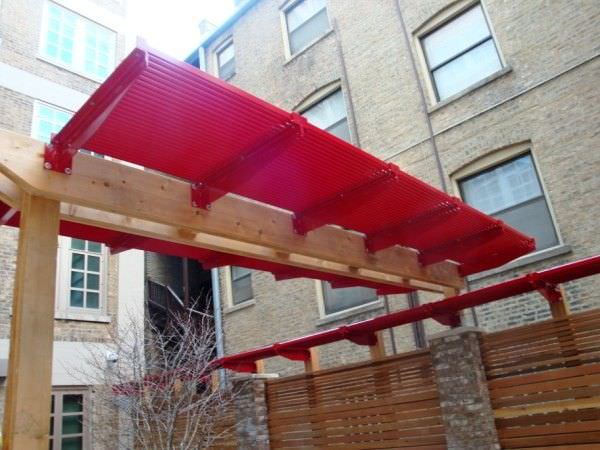 SUNSHADE 102-90
Project Type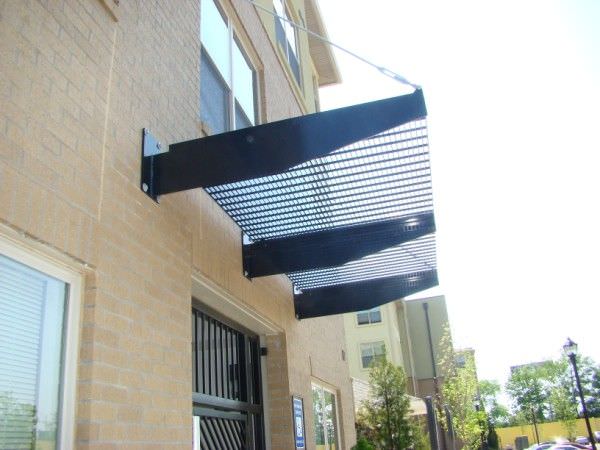 SUNSHADE 102-90 DESIGN
Project Type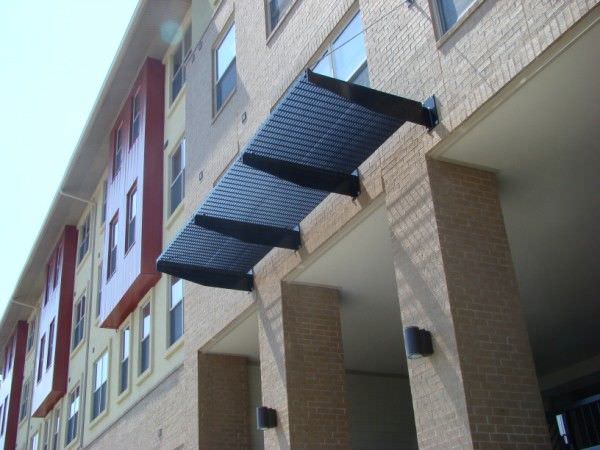 SUNSHADE 102-90
Project Type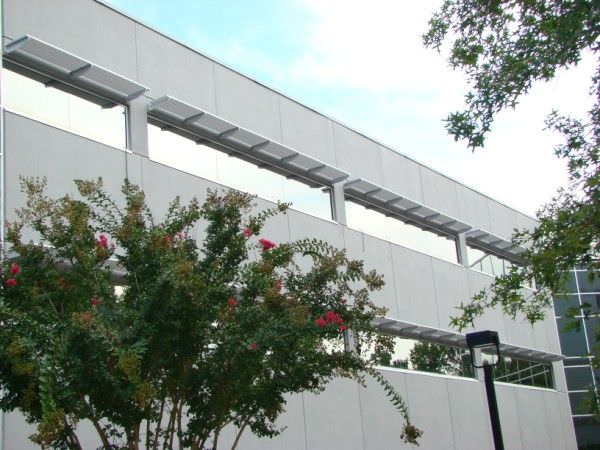 SUNSHADE 101
Project Type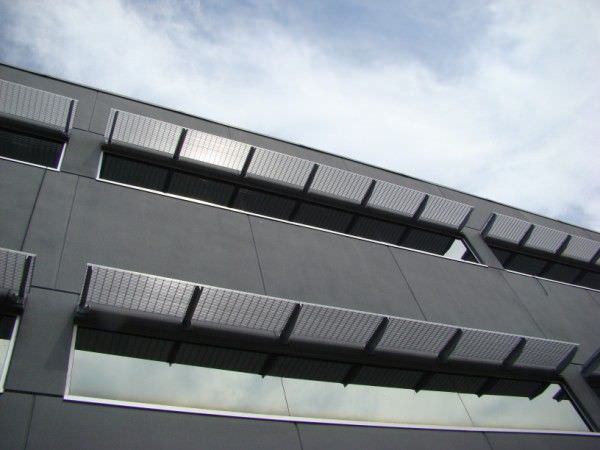 SUNSHADE 101
Project Type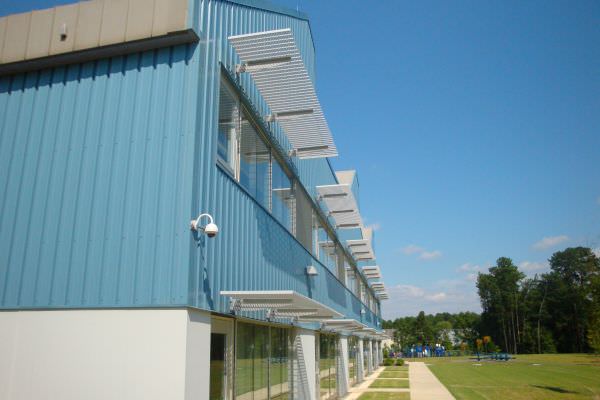 SUNSHADE 101
Project Type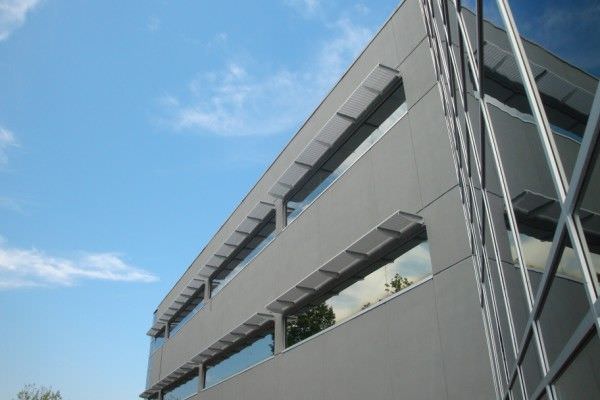 SUNSHADE 101
Project Type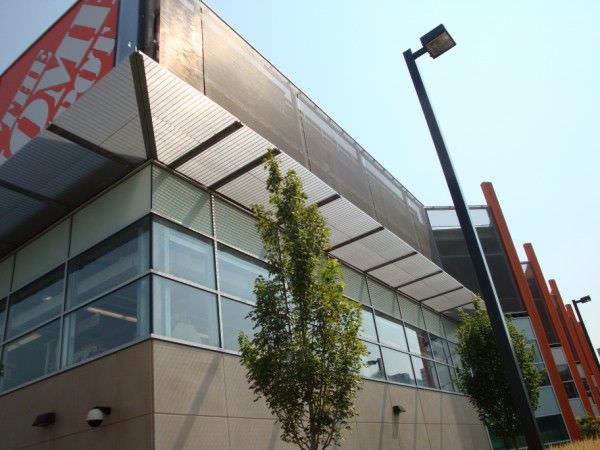 SUNSHADE 101
Project Type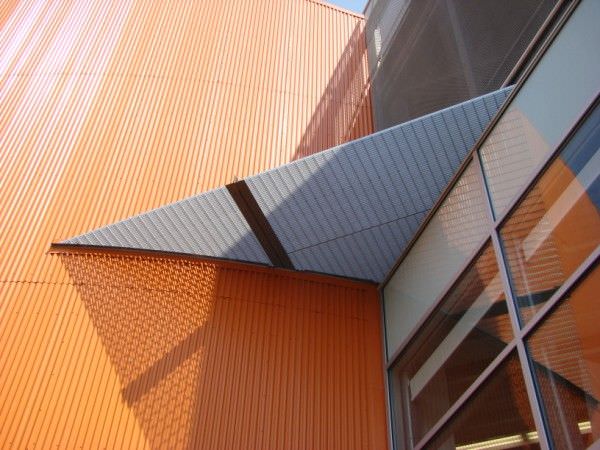 SUNSHADE 101
Project Type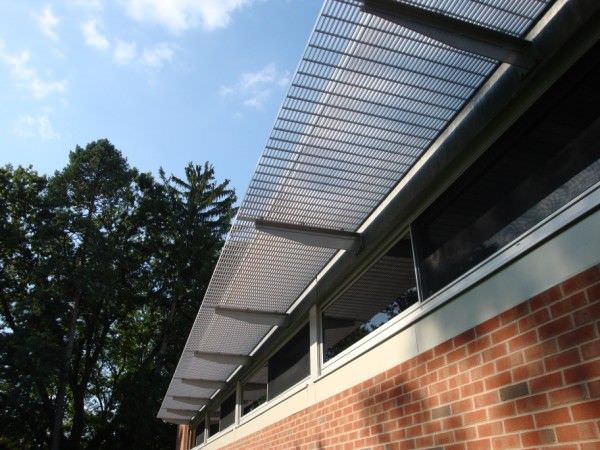 SUNSHADE 101
Project Type
All Ametco® Galvanized Steel or Aluminum Bar Grille SunShades are manufactured to order from steel or aluminum flat bar. The galvanized steel or aluminum flat bars are welded with a flat bar frame and mounted to outriggers for easy installation. The Bar Grille Sunshade is recommended where supporting a live load. Most sunshades are horizontally mounted above the window but Ametco® can also custom fabricate vertical sunshades to meet your requirements. Once an order is placed, detailed drawings of sunshade and outriggers are furnished for your approval before fabrication is started. After fabrication, the Sun Shades are then powder coated to one of 15 standard colors or a custom color match for lasting beauty. Ametco certifies that its Sun Shades system is free from defects in material and workmanship. The polyester-coated metal is guaranteed not to crack, peel or blister for a period of 20 years.
Bar Grille sunshades are designed with 2 x 3/16 inch bar on 1-3/16 inch centers to achieve 60 degrees incident angle of sun.
---
Infill Panels
The following panel designs are common for this type of application. Hover over the panel to view more information about the design.
To go to a page with all the details of the panel, click the name of the panel above the Sweets Tag (shown upon hovering)

Sweets ProductTAG
Material: AluminumSteel
Application: Sunshade
Style: Open Grille
Security:
Price:
---
CAD Drawings
Ametco provides CAD drawings in various formats to add to your project spec. Click the name or icon of the desired format to download.
To view a larger version of the thumbnail image, click the magnifying glass after hovering over the image.