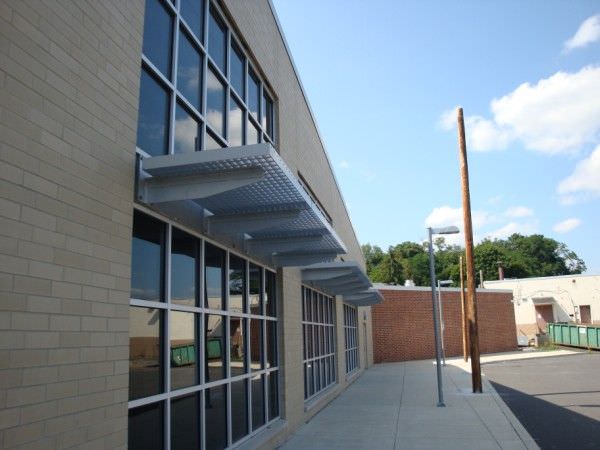 SUNSHADE 104-90
Project Type
SUNSHADE 104-90
Project Type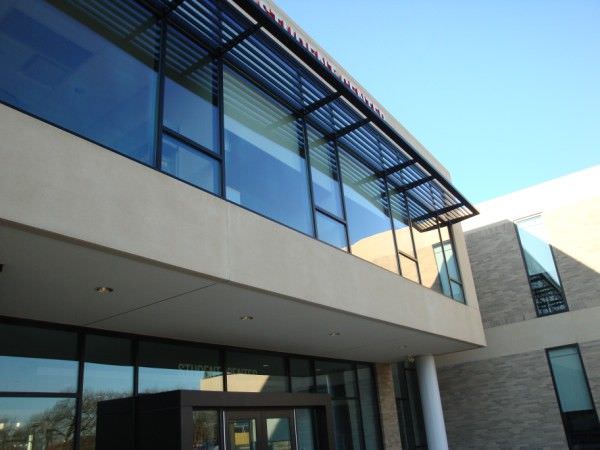 SUNSHADE 104-90
Project Type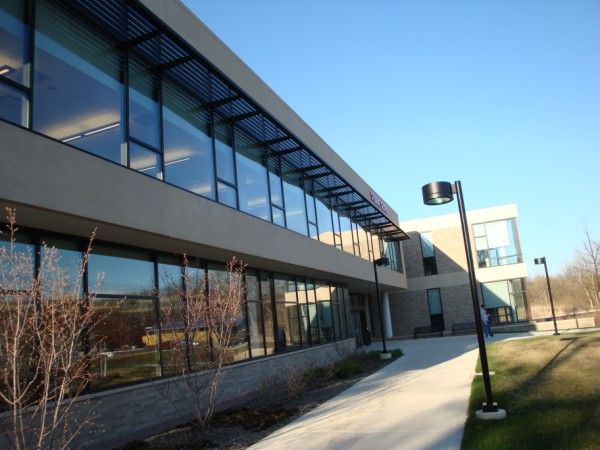 SUNSHADE 104-90
Project Type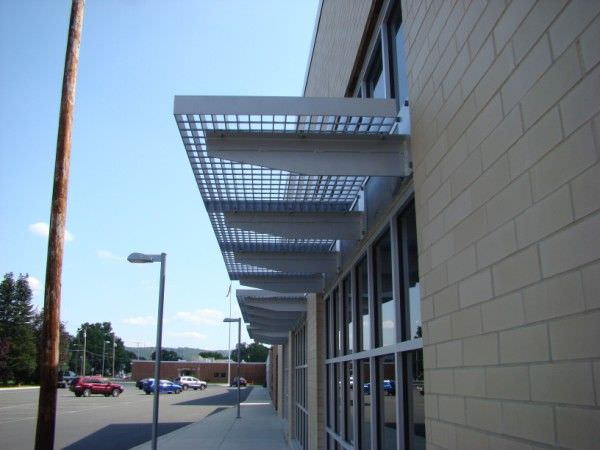 SUNSHADE 104-90
Project Type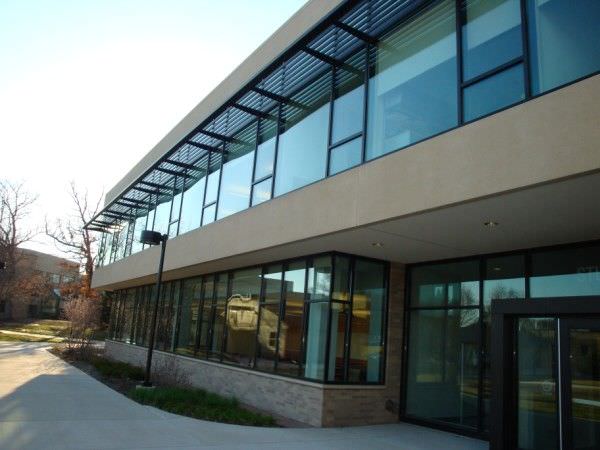 SUNSHADE 104-90
Project Type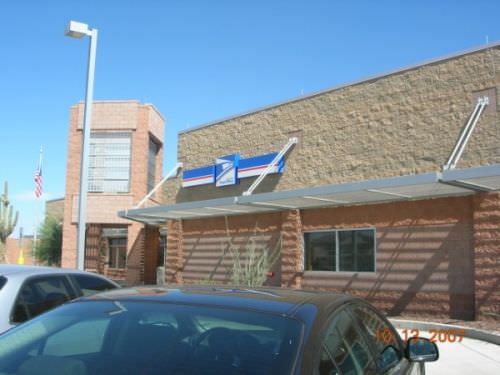 ALUMINUM SUNSHADE
Project Type
ALUMINUM SUNSHADE
Project Type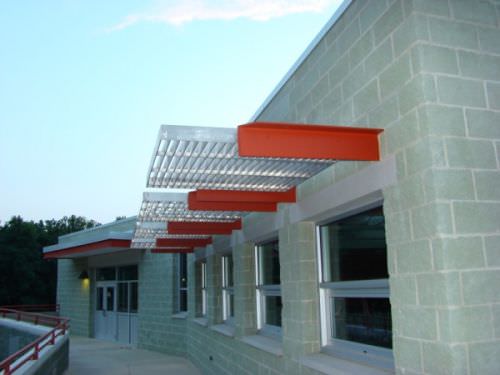 SUNSHADE 104-90
Project Type

Style 104-90 Aluminum Sun Shades 4" x 1/2" Aluminum Extrusions on 2-1/2" Centers
Ametco's Style 104-90 Sun Shades are manufactured to order from 4" x 1/2" extruded aluminum tubing. Ametco's extruded aluminum SunShades provide the best weight to strength ratio. The extruded tube design has a minimum top surface area to hold the dirt and snow buildup to a minimum. Style 104-90 SunShades are designed with the depth and spacing of the tube required to achieve 60 degrees inciden angle of sun shade. Ametco certifies that its Sunshades systems are free from defects in material and workmanship. The Sun Shades are powder coated for lasting beauty. The polyester coated aluminum is guaranteed not to crack, peel or blister for a period of 20 years. See Ametco's 20 year warranty.
Other styles include:
Style 102-45 Aluminum Sun Shades 2" x 1/2" aluminum extrusion on 2-3/16" Centers
Style 102-90 Aluminum Sun Shades 2" x 1/2" aluminum extrusion on 1-3/8" Centers
Style 104-45 Aluminum Sun Shades 4" x 1/2" aluminum extrsions on 4-15/32" Centers
---
---
CAD Drawings
Ametco provides CAD drawings in various formats to add to your project spec. Click the name or icon of the desired format to download.
To view a larger version of the thumbnail image, click the magnifying glass after hovering over the image.