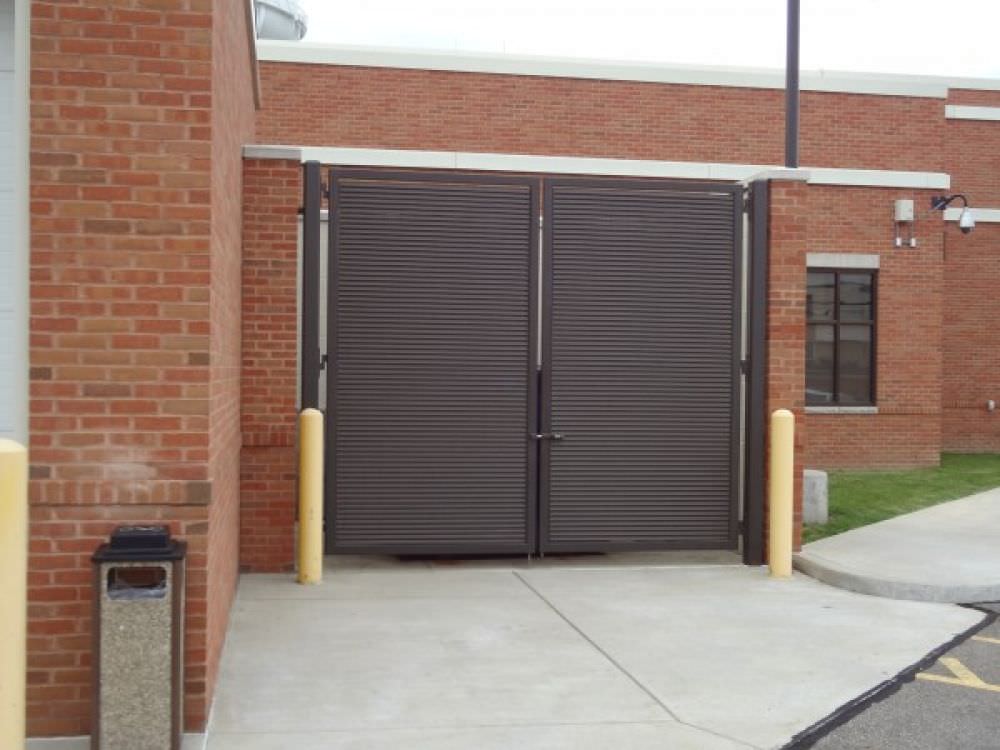 DOUBLE SWING GATES SHADOW 100 GALVANIZED STEEL FIXED LOUVER GALVANIZED AND POWDER COATED AT THE STRONGSVILLE POLICE DEPARTMENT 445
Louver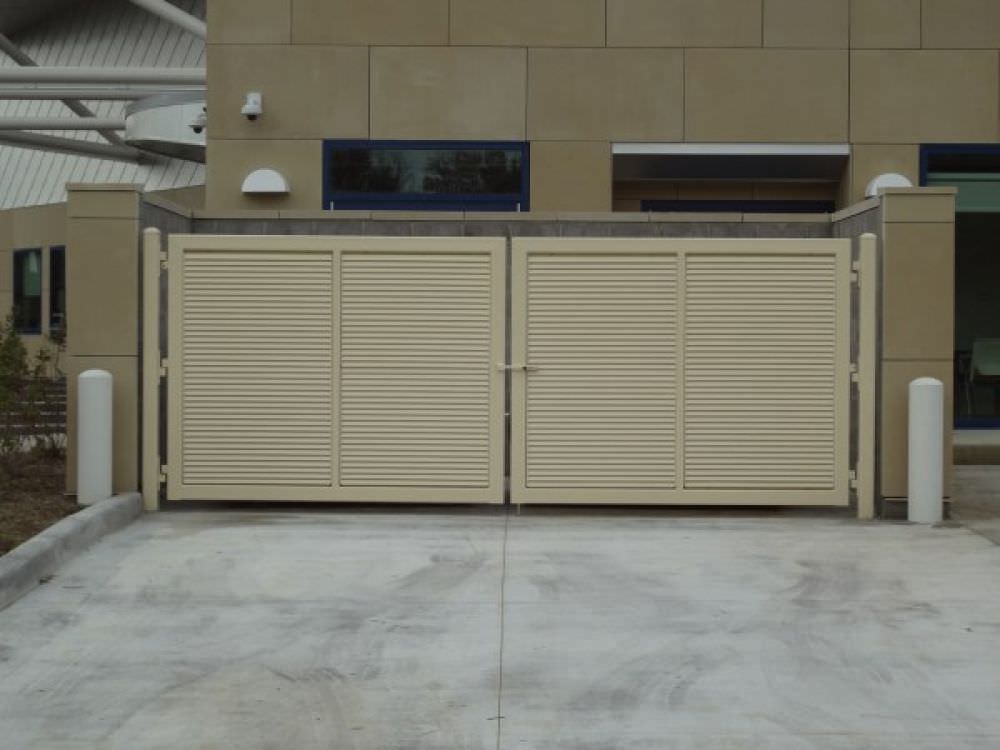 DOUBLE SWING GATES SHADOW 100 FIXED LOUVER DESIGN GALVANIZED AND POWDER COATED AT NORTH ROYALTON LIBRARY 436_1
Louver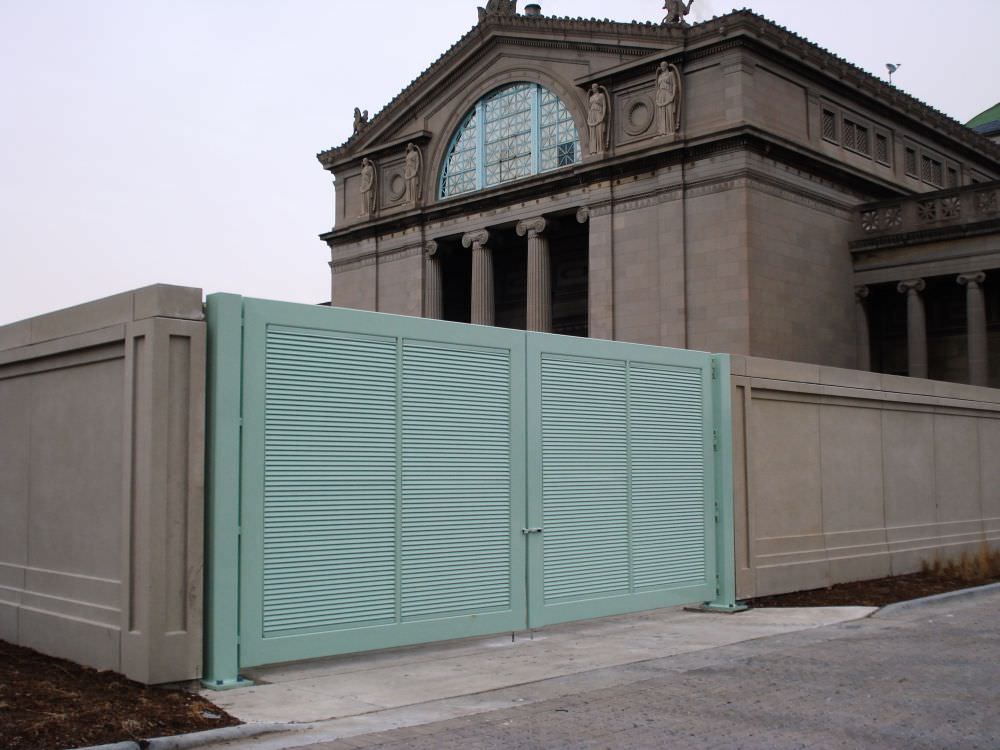 DOUBLE SWING GATE SHADOW 100 DESIGN GALVANIZED AND POWDER COATED AT MUSEUM OF SCIENCE AND INDUSTRIES IN CHICAGO, IL. 02774_1
Louver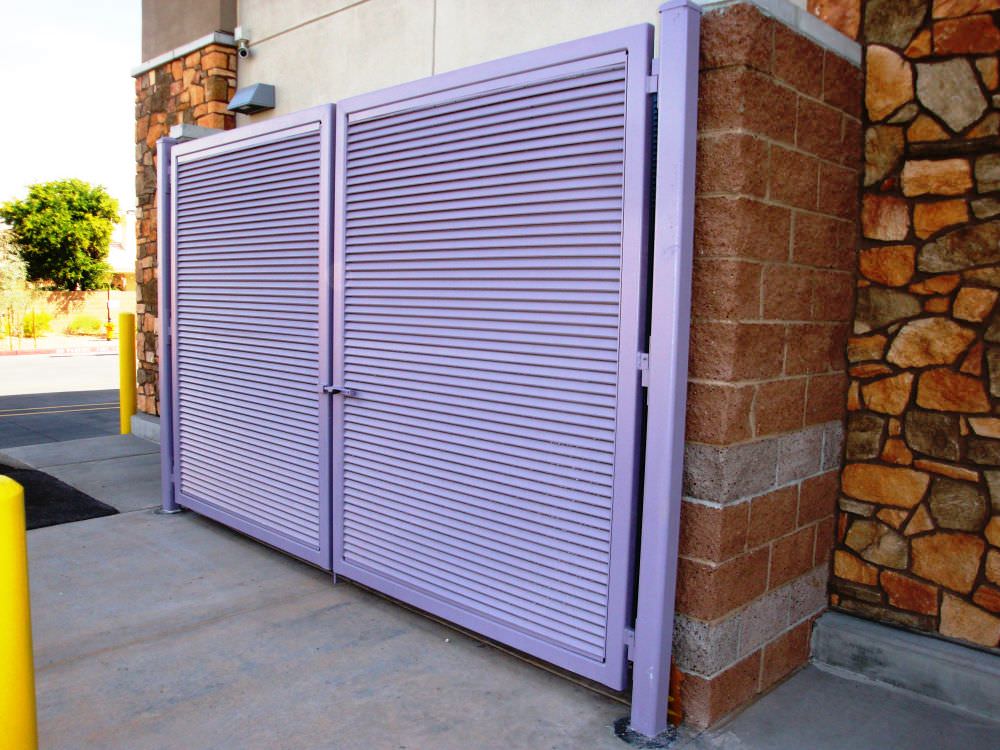 DOUBLE SWING GATES SHADOW 100 FIXED LOUVER DESIGN GALVANIZED AND POWDER COATED @ Wal-Mart Store in Chandler, Az 102
Louver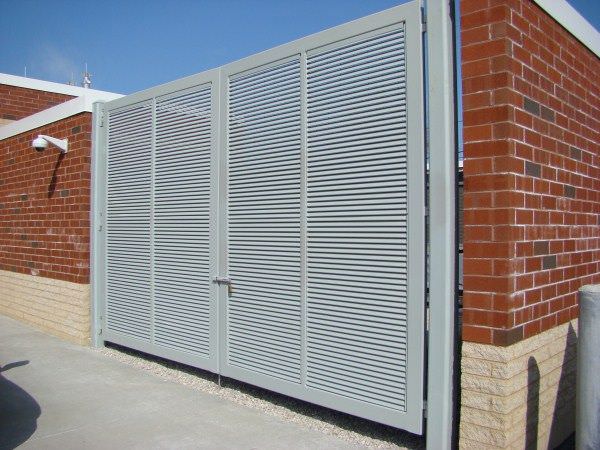 SHADOW 100 DESIGN AT BLUESTONE ELM. SCHOOL EUCLID, OH
Louver
Galvanized steel Shadow 100 Design ...fixed louver steel fencing with 100% direct visual screening. The weight per square foot is 3.50#

Characteristics
Model with inclined sections, without cuts or joints and therefore monolithic. It can be installed with horizontal sections, in which case it is practically peep-prof, or with vertical sections, this allowing a reduced one side visibility only.
Applications
Suitable for use on balconies, as sunscreens, protective screens, false ceilings, ventilation openings, parking garages and special applications
Specify:
Electro-forged welded steel fencing. Ametco Galvanized Steel Shadow 100 Design horizontal or vertical - 1-31/32" x 1/16" formed main bar, 5/32" round cross bar forming a 1-13/16" x 5-7/32" mesh. Galvanized to ASTM 123 and powder polyester coated and weighs 3.50 lbs. per Sq.Ft.
Ametco louver designs are polyester powder coated to any of Ametco's 15 standard colors. If your louver requirement is for widths from 1 foot to 500 feet, call Ametco Mfg. Corp. and have one of our sales engineers work with you.
---
Typical Applications
The following applications are common for this panel design. Click the name to to go to its page.
---
CAD Drawings
Ametco provides CAD drawings in various formats to add to your project spec. Click the name or icon of the desired format to download.
To view a larger version of the thumbnail image, click the magnifying glass after hovering over the image.