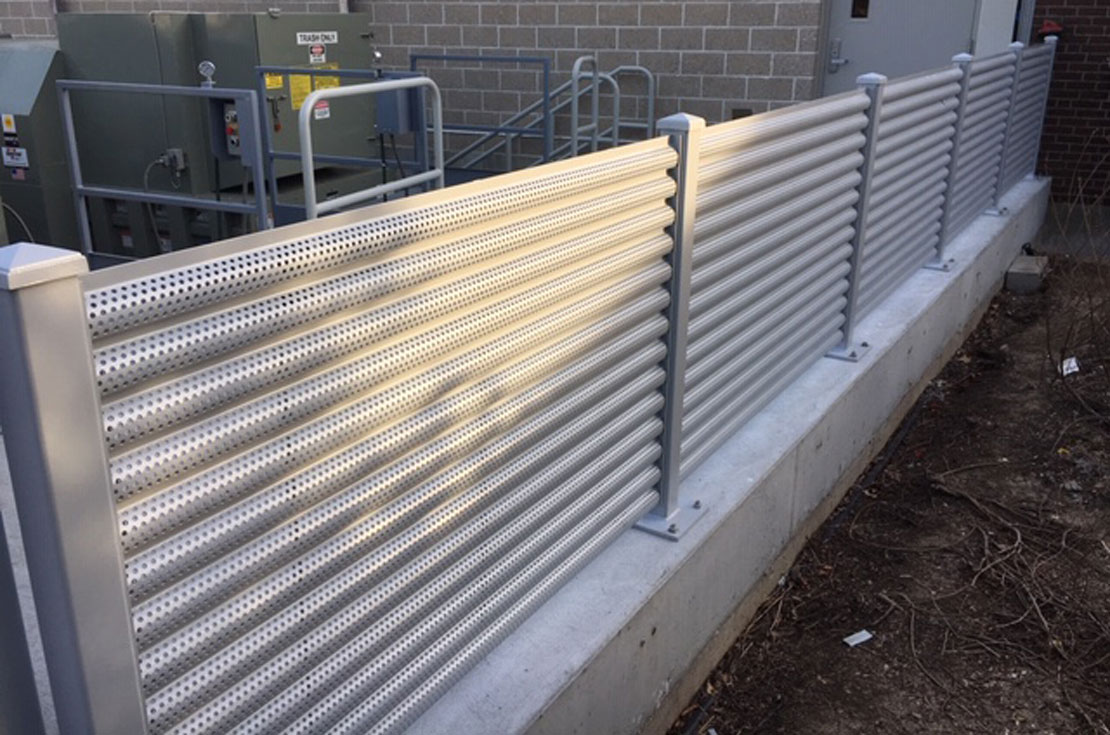 Massachusetts Maritime Food Service
Louver, Perforated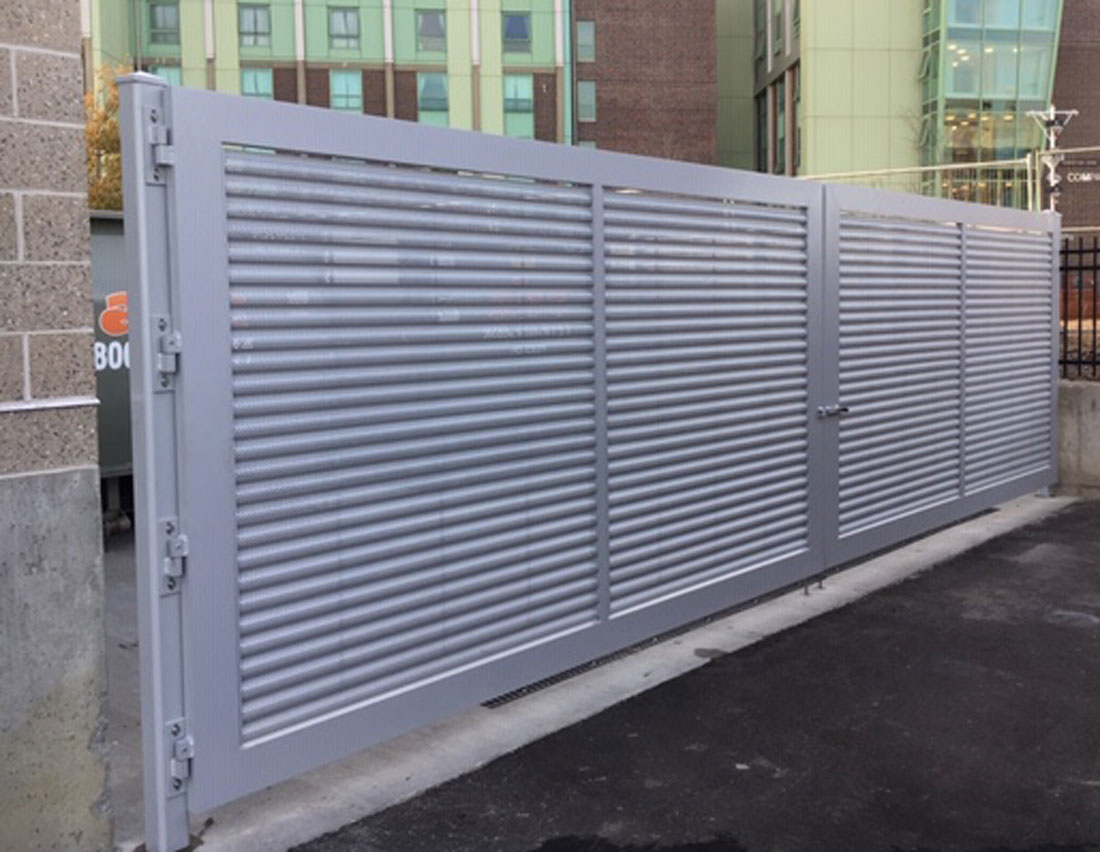 Massachusetts Maritime Food Service
Louver, Perforated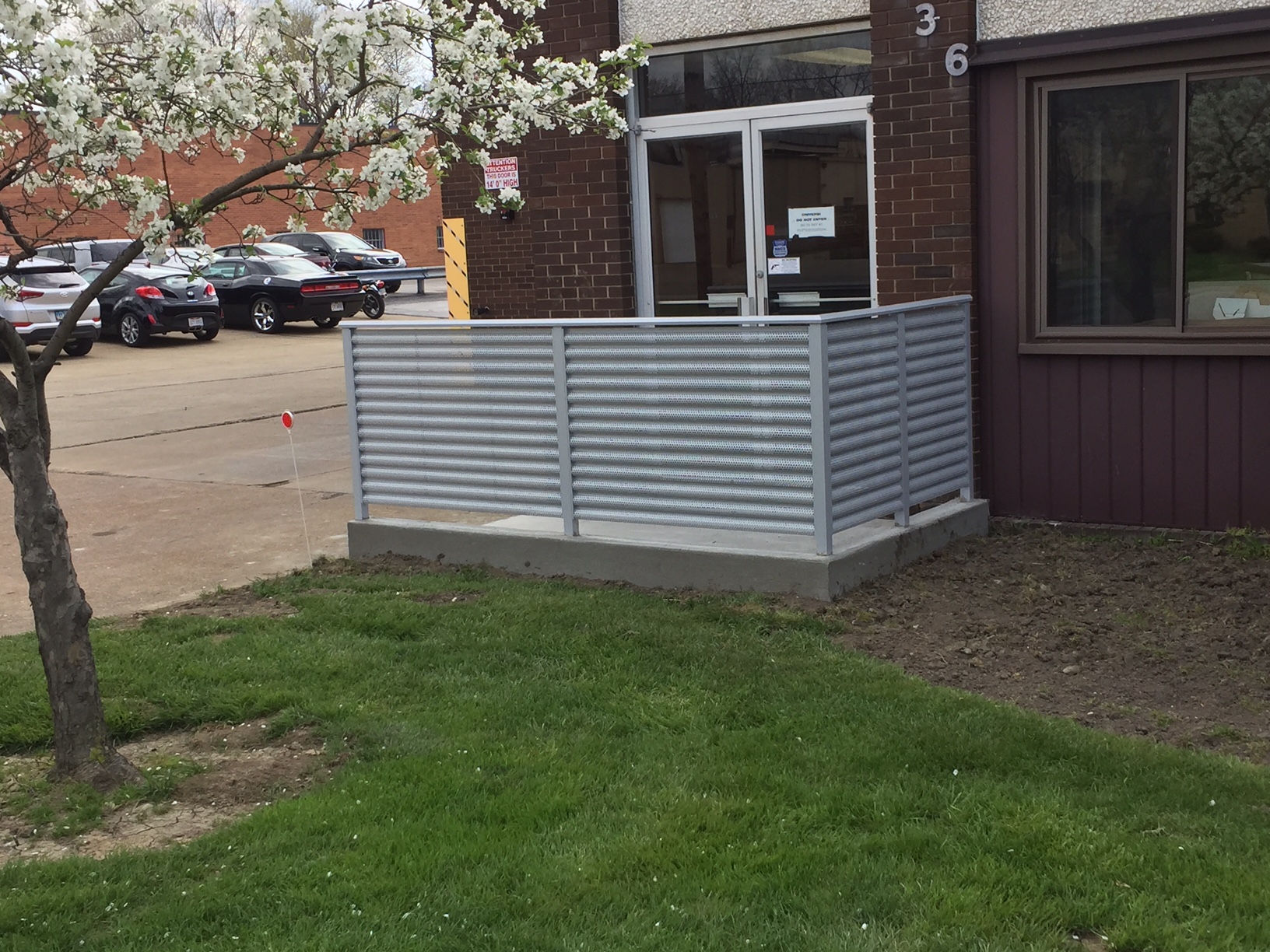 IMG_8108
Louver, Perforated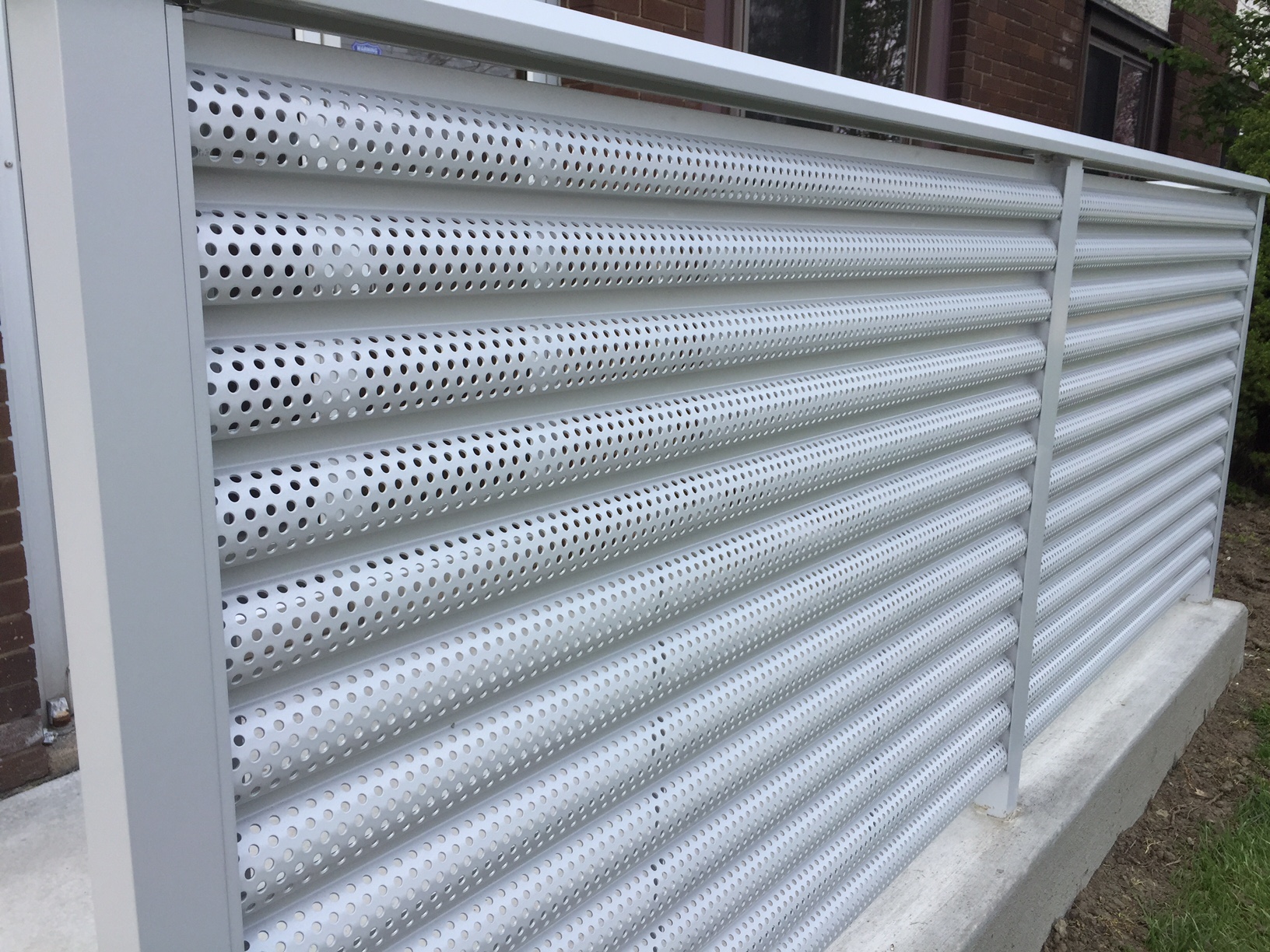 Polaris Design Infill Panel
Louver, Perforated
Polaris design panels can be used in fencing, gates, sunshade canopies and railings. The panels are custom fabricated from die formed perforated and radius sections. The standard perforation for the Polaris design is 1/4 inch round hole on 1/2" staggered centers. This perforation has 23% open area. Other perforations with up to 50% open area can be used. Custom perforation can range in size from 1/8 inch to 1/2 inch round. Because of the strength of the die formed section the panel width can go up to 60 inches. The die formed section can be used either vertically or horizontally. After fabrication Polaris design is powder coated to one of Ametco's 15 standard colors or colored matched to a color of your choice. Polaris design panels and all of Ametco's architectural products are manufactured in the USA
---
Typical Applications
The following applications are common for this panel design. Click the name to to go to its page.
---
CAD Drawings
Ametco provides CAD drawings in various formats to add to your project spec. Click the name or icon of the desired format to download.
To view a larger version of the thumbnail image, click the magnifying glass after hovering over the image.