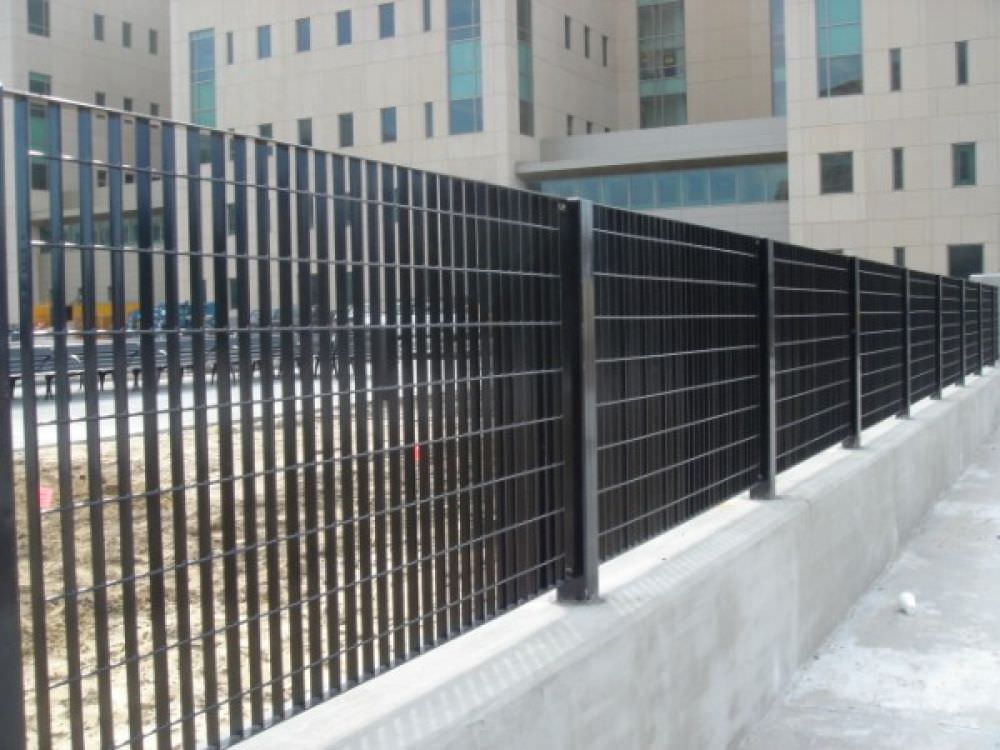 US Courthouse Orlando, Fl Blockade design DSC02589_1
Project Type
Ametco's galvanized steel security fencing provides an aesthetically pleasing yet permanent barrier. Select from the many panel designs (listed below) that come in both square and rectangular patterns. Each fence panel is produced by an automatic electrofusion process. The simple, clean lines are particularly suitable for both prestige and high-security applications including residential, sports, leisure, industrial and military.
LASTING COLORS ...with the best corrosion protection in the industry!
All fence products have a hot-dip galvanized finish with a polyester powder coating giving them the best corrosion protection in the industry.
Ametco's fence coatings:
• ensure protection from the elements
• eliminate maintenance
• endure exposure without crazing
• come in 15 color choices


The hot-dip galvanizing may leave rough areas on the treated surface. A perfect "automotive" finish can't be achieved with galvanized steel, but any imperfections will not impair the coating's corrosion resistance. Ametco offers a 20-year finish warranty on all our galvanized, powder-coated, steel fencing.
---
Infill Panels
The following panel designs are common for this type of application. Hover over the panel to view more information about the design.
---