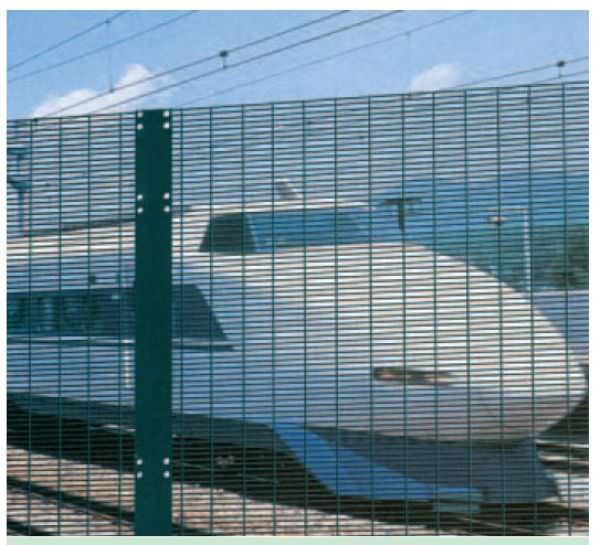 WELDED WIRE FENCE
Welded Wire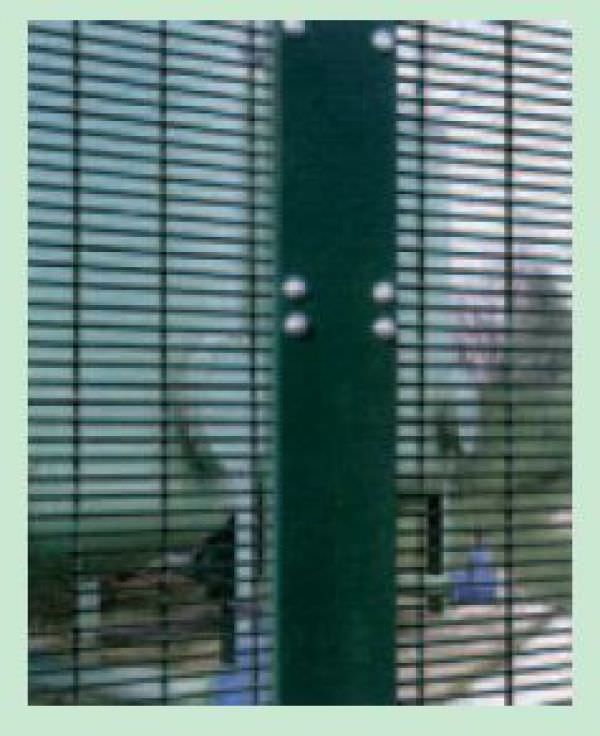 WELDED WIRE FENCE
Welded Wire
Security Need: HIGH

The welded wire fence, Vision Design is engineered for security.
The small mesh openings of 1/2" x 3" prevents climbing and the use of
tools to cut the wires. Besides a high level of security, the panel offers
good visibility through the meshes favoring the use of video surveillance
systems.
Features:
The Vision Design with the smallest mesh in Ametco's welded wire line,
is ideal for the following applications: Railway lines, Industrial areas,
Telecommunication sites, Military sites, Airports, and High security applications.
Technical data:
1/2" x 3" mesh with 5/32" diameter wire, panel width center to center of
post is 99". The wieght per sq. ft. is 1.5 lbs. Ametco formed posts with closing
plates are: 2" x 2" x 1" for 78" high fence and 4" x 4" x 1" for 98" high fence.
Attachment to posts is with closing plates bolted with stainless steel bolts and nuts.
---
Typical Applications
The following applications are common for this panel design. Click the name to to go to its page.
---