WELDED WIRE FENCE
Welded Wire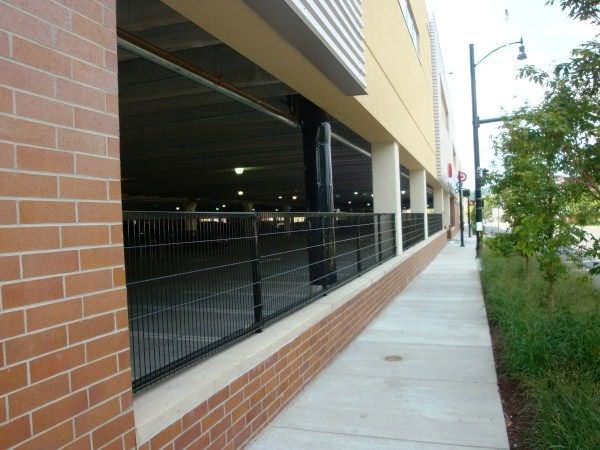 WELDED WIRE FENCE
Welded Wire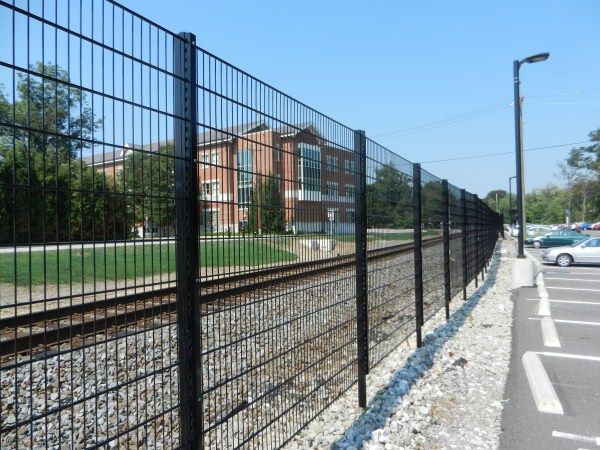 WELDED WIRE FENCE
Welded Wire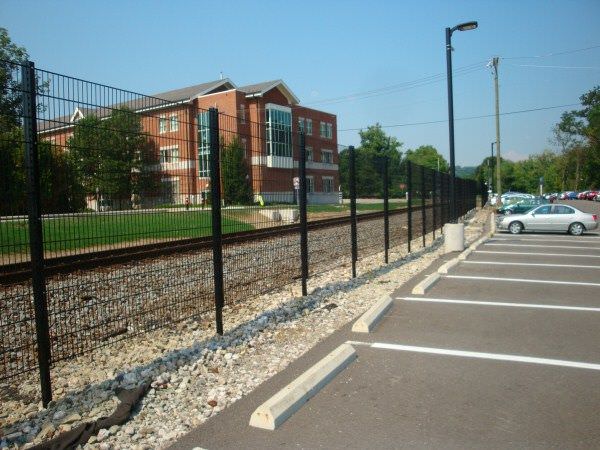 WELDED WIRE FENCE
Welded Wire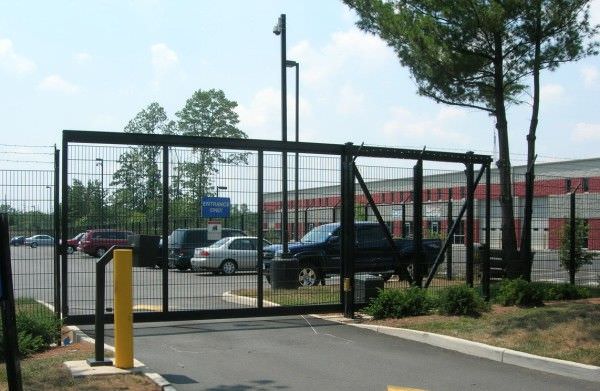 WELDED WIRE FENCE
Welded Wire
Guardian Design ...welded wire 2" x 8" mesh, 1/4" vertical and two 5/16" horizontal wires.

The welded wire fence, Guardian Design is similar in design to Fiesta Design. The mesh is the same but the attachment to the post is different. The Guardian Design mounts to the post wiith K-fasteners (synthetic fasteners).

Security Need: Medium-to-High

Features: Easy to install is only one of the features of Ametco's Guardian Design. The posts are constructed from computer-optimized profiles (2" x 2") and delivered with aluminumzinc coating. Aluminum zinc is a metal coating with 2–3 times higher degree of protection than comparable hot galvanized versions. As with all designs using Ametco's posts, fastening is achieved by means of K-fasteners, clamping brackets and safety screws.

In short: The Guardian Design ensures excellent perimeter protection.

Technical data: 2" x 8" mesh with 1/4" vertical wire and two 5/16" horizontal wires. Panel width of 98-13/16" and heights of 4, 6, and 8 feet, special 2" square tube post with K-fasteners on 99-1/4" post centers.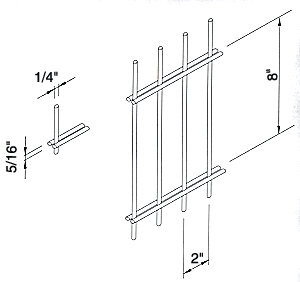 MESH: 2" x 8"
CROSS BARS: Two 5/16" horizontal wires and 1/4" vertical wire
---
Typical Applications
The following applications are common for this panel design. Click the name to to go to its page.
---
CAD Drawings
Ametco provides CAD drawings in various formats to add to your project spec. Click the name or icon of the desired format to download.
To view a larger version of the thumbnail image, click the magnifying glass after hovering over the image.